Fine Art and Music with Santon
Free Piano Concert at The Gallery@57
This event will take place on Sunday, December 3, 2023
at 57 The Gallery@57, 57 Pleasant Street, Malden, MA 02148.
Join us for an incredible afternoon of Fine Art and Music with Santon!
Kicking off the Winter Holidays will be a performance by Malden's own virtuoso pianist Santon.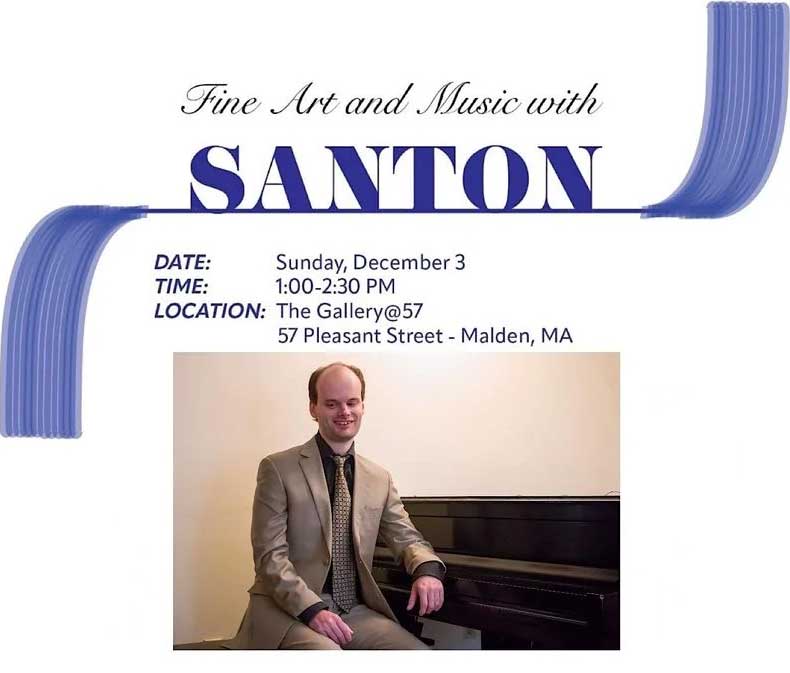 Santon is an award-winning artist who is a blind, autistic, and brilliant pianist who in 2014 graduated from Berkeley College of Music, summa cum laude.
Santon will perform classical winter holiday music while guests view the fine art of The Gallery@57.
Get ready to immerse yourself in a captivating display of art and music, brought to you by Creative Malden and Santon Music, and sponsored by the Malden and Massachusetts Cultural Council.